Shalom, thank you for stopping by.
Welcome to Central London's fastest growing young Jewish community. Young is a feeling and therefore relative. Situated in leafy St. John's Wood –  contact us @ Hello@SaatchiShul.org 
Temporary Office Phone Number Change: 07366408244
Wrestling with Faith – new 6 week course

Mimi Dwek Hebrew School '18-'19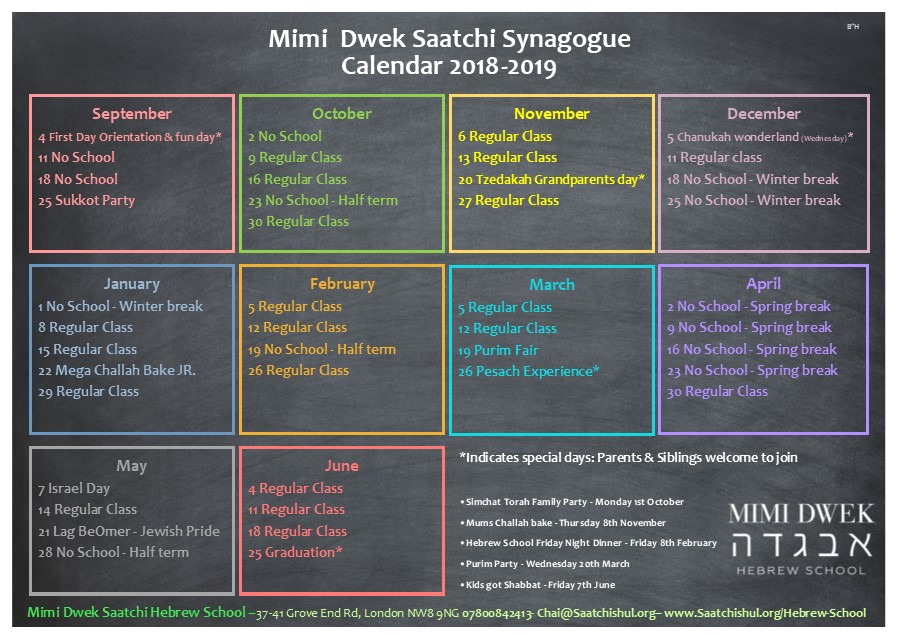 Register & Details & Schedule  HERE
ONGOING AT SAATCHI SYNAGOGUE
Our services are held in the Beit Midrash of St John's Wood Synagogueand are followed by delicious and friendly Kiddush. We also welcomeperiodic guest speakers, and host a monthly Birthday Kiddush.
FRIDAY EVENING:
Ruach Kabbalat Shabbat: Winter 17:30 | Summer 18:30 – Private home.
SHABBAT MORNING:
Study session: 9:15 | Service: 9:30 | Torah Reading: 10:15
CHAGIM:
Service: 10:00
Learning @ Saatchi
HEBREW SCHOOL
Tuesday's after school, for Reception through year 7.
WEEKLY CLASSES
Tuesday Jewish course, Monday Kabbalah class, Wednesday Talmud. (During term)
Email: Rabbi@SaatchiShul.org for details.
As per new guidelines – We have updated our Privacy Policy here.
Our Synagogue
The Saatchi Synagogue is welcoming, interactive, engaging and full of tunes. We consider Synagogue a journey bringing you closer to G-d, yourself and community. Understanding what is going on and participating is integral to help you have a meaningful and enjoyable experience.
Ruach Kabbalat service at private homes has become a popular transition into Shabbat.  Shabbat & Festival services inspire all who attend, and are followed by a delicious Kiddush. 
We offer an array of  educational classes. Events for families.  And legendary  social events and parties.  Mimi Dwek Hebrew School is a weekly trend-setting Jewish educational experience for children. We pride ourselves with personable and flexible Lifecycle events (Marriage, Birth, Bar / Bat and beyond).
For a full list of our events and services click here for our 2018 Calendar