Please note change to office details
Nugent Terrace, London, NW89QB  –  Phone: 02070182806
Passover Schedule
Click the image for a Full Schedule of Passover,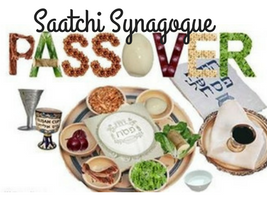 To sell you Chametz, and our Exclusive community Seder's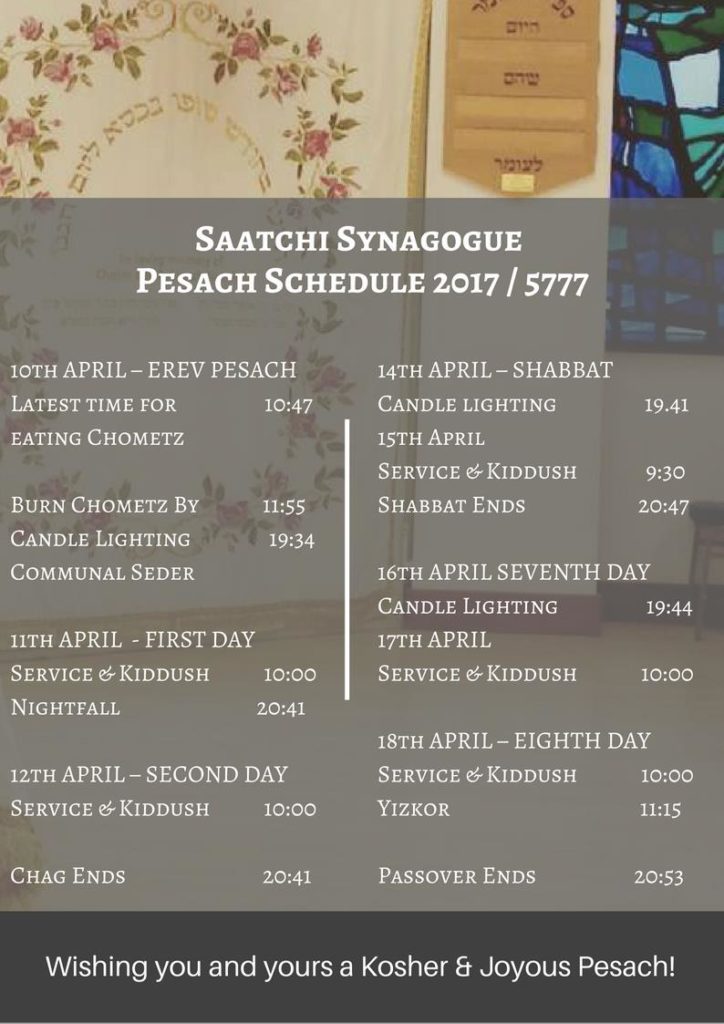 Ongoing Events @ Saatchi
Friday evening; Ruach Kabbalat Shabbat. At private homes in St John's Wood & Maida Vale.
Winter 17:30 Summer 18:30
Shabbat morning: We hold services every Shabbat Morning in the Beth Hamedrash located at St John's Wood Shul.
9.30am on Shabbat & Rosh Hashana, all other festivals 10:00am.
Always followed by Kiddush.
Learning @ Saatchi
HEBREW SCHOOL
Tuesday's after school, for Reception through year 7.
WEEKLY CLASSES
Tuesday Jewish course, Monday Kabbalah class, Wednesday Talmud. (During term)
Email: Rabbi@SaatchiShul.org for details.