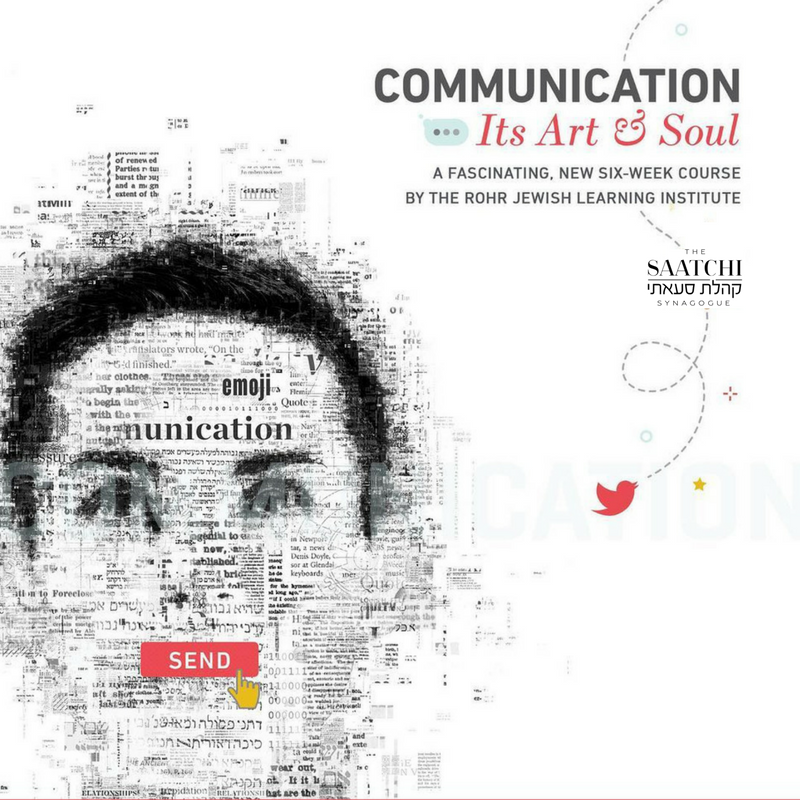 Can you express yourself effectively in 140 characters or less? Is Instagram your method of sharing who you are?
Our dependency on the internet, smart-phones and social-media has completely changed the way we relate, interact, and communicate with one another— can we reclaim a lost art?
In Jewish philosophy, humans are defined as communicative beings with a communicative soul. Communication is therefore more than just a tool: it is our essence.
In this new course we contrast Jewish thought with scientific discoveries, learning the essence of communication and how to utilize its powers to better ourselves, our relationships and society.
Lesson 1 The Essence of Communication What is communication? Is it just, Speech? Language? Words?    Discover the pros and cons of digital communication by exploring the mystical usage of human communication. Reach the essence of communication, your style of it can reveal much about you.
Lesson 2 Opening Up to New Perspectives Often communication stipulates the difficult task of learning to listen. Is it merely a mutually beneficial arrangement—I'll listen to you, if you listen to me? Or is there more to be gained from opening oneself to new perspective, achieved  only by truly listening?
Lesson 3 If Sticks and Stones Can Break Bones, Words Are Atom Bombs Is silence golden? Why are well-timed words powerfully constructive, and ill-timed words fatally destructive? Consider how your words impact people's impressions of you, as well as reflecting your reality. How can you learn to unleash the power of words more discerningly?
Lesson 4 Context Matters The simplest messages are often misconstrued in ways you would never have predicted. Tone, body language, and context can ruin your message, making it sound like static noise, or worse. How do you best give over your intended message?
Lesson 5 Influence Great leaders know how to communicate; it is a powerful way to influence. Is it then about self-expression, or must it be utilized to influence others? If so, when and what do you share? How do you determine if your words are influential or th projection of your insecurities?
Lesson 6 Conflict Resolution Surprisingly, conflict isn't always a bad thing. Conflict can broaden horizons and reveal more profound truths which  can better society. Can we all be winners? Case study the argumentative style of Talmud studies, and master the technique of shifting from the ego-driven, win-lose mentality.